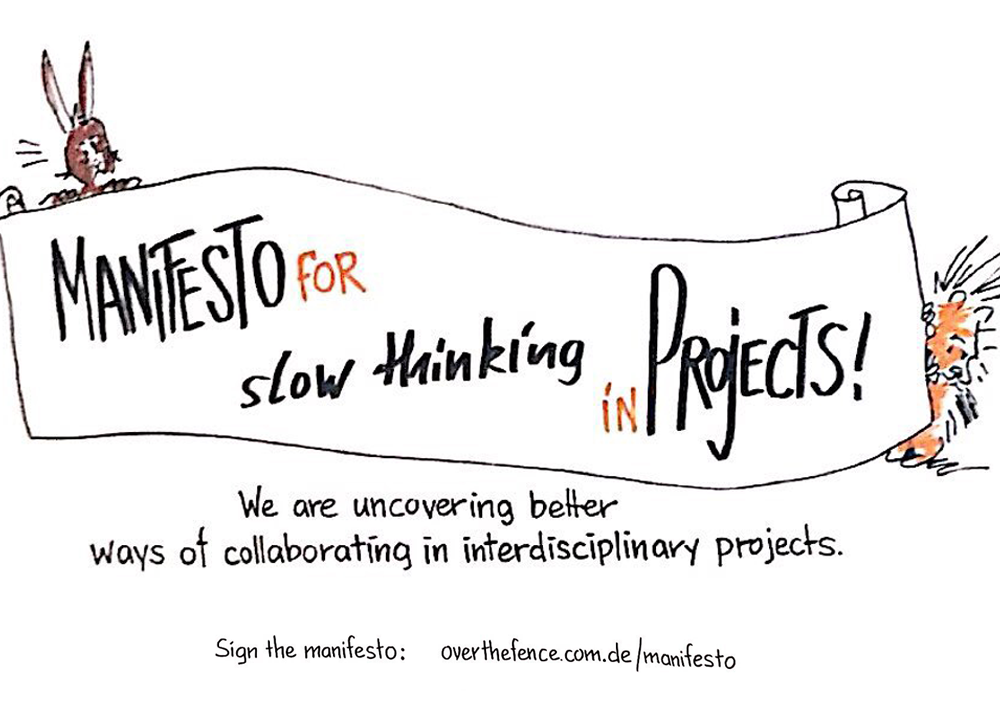 Hey, not so fast – webinar recording
Hey, not so fast!
Embrace Novelty with Slow Thinking
On December 16th we (
Oana Juncu
,
Frank Habermann
, and
Karen Schmidt
) co-hosted a webinar on this subject for a group of wonderful people from the agile and project community around the world. Together we explored the power of slow thinking to navigate through uncertainty and lead better decision-making in highly complex initiatives and enjoyed it very much!
The greatest enemy of success is not ignorance, but the illusion of knowledge.
--- Stephen Hawking
A little gift
The recordings of the webinar (the following parts) are temporarily available until end of 2019. We hope you enjoy it and some slow time as well.
We are very curious to hear what you think about it! And what would be helpful for you to keep it going? If you share your thoughts on LinkedIn/Twitter #slowthinkingmanifesto #overthefence will help us find it.
Or try the (newly created) LinkedIn Group Slow Thinking Manifesto.
So the
Manifesto for Slow Thinking
in projects is valuable as a quick "aid" in projects. The "practical guide to slow thinking in projects " goes deeper and guides you in the direction of "mastery". It is absolutely worth it, if you have the time and patience with yourself! You can read more in our
book "Over the Fence"
(see chapter "Mastery"). Our
leadership workshops
offer a space and opportunity to experience and practice the techniques and principles in action.
Author: Karen Schmidt