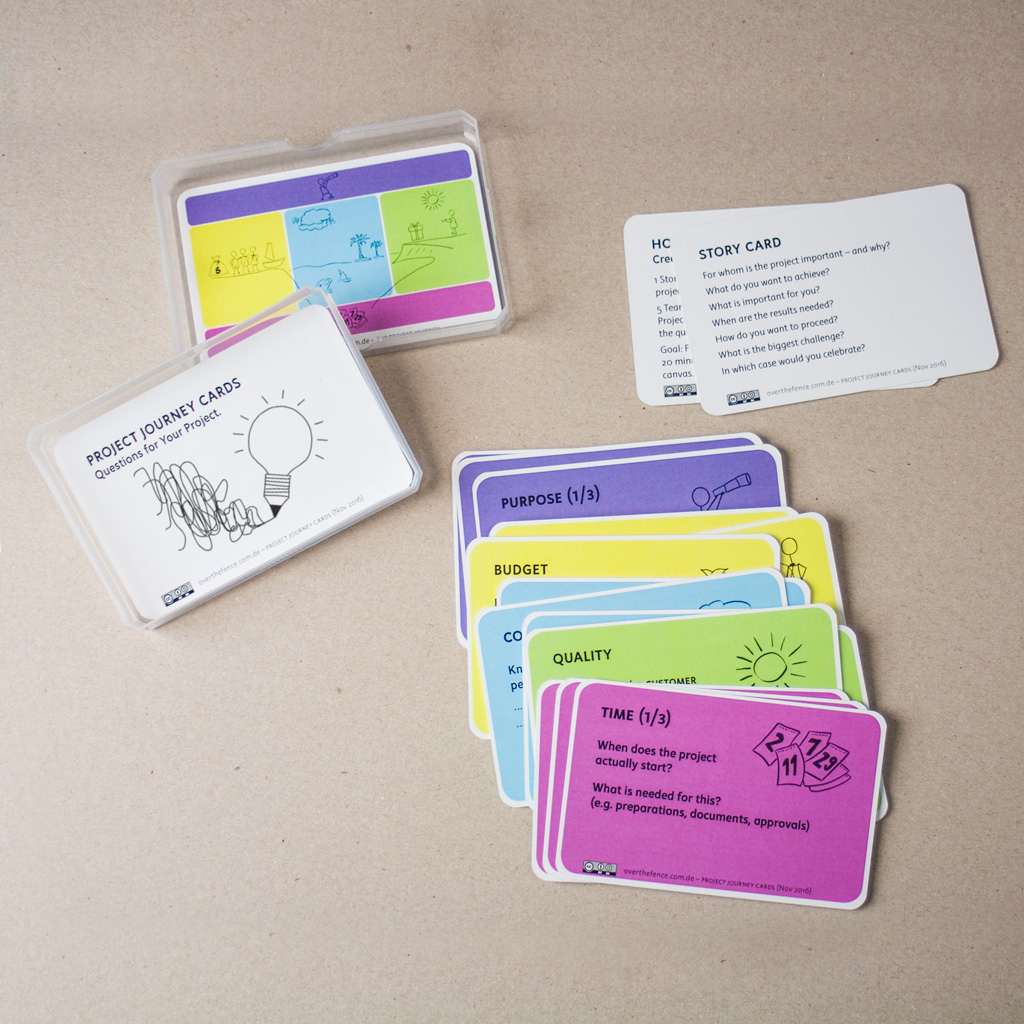 KNOWLEDGE SOURCES
The Question Cards
A deck of cards with 42 questions to facilitate dialogue between project participants. The cards can be used in combination with the Project Canvas or independently.
* Because we cultivate personal contact with our community, we have not automated the download. Instead we happily look forward to your request by e-mail at hello@overthefence.com.de Alternatively, you can order the cards produced by Stattys.com
"The questions combine common sense with a highly professional approach."
"The set of cards helps to ask questions which all too often remain unasked."
"The questions help people to think more agile."
"It's very impressive: little cards which pose all the big questions."
"The questions are in a language everybody can understand."
Related tools & materials