KEYNOTE SPEECH &
ENTERTAINING TALK
---
Looking for an entertaining talk on ... Agility? Design Thinking? (Project) Management? Our invited speeches capture the essence of theory and practice, wrap it with comedy and highlight it to your audience.
YOUR SPEAKER: FRANK HABERMANN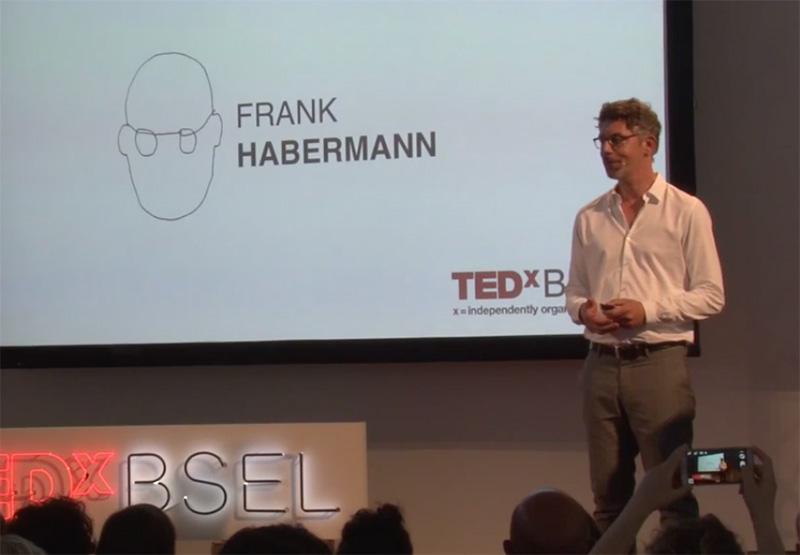 Whether he was playing football as a child (where he made it to Germany's National Youth Team U16) or while working as a consultant, manager, entrepreneur, and professor in his adult years – there were plenty of occasions where Frank experienced the importance of a shared understanding for successful collaboration in any project. To help diverse groups of people to succeed in their projects, Frank co-founded the international initiative "Over the Fence" (together with Karen Schmidt), and invented the popular Project Canvas.
REPERTOIRE
Frank is an expert in various management and leadership topics and can tailor his talk towards inspiring your individual guests in a fun and memorable way. His repertoire typically covers agility, design thinking, decision making, and latest trends in (project) management.
EXAMPLE SPEECHES
- Oops! He did it again – (almost) unavoidable errors in managerial reasoning
- Wanna be agile? First, tell me how you handle coffee
- Hey, not so fast! Explore the power of slow thinking
- Mastering complexity is not at all complicated
- A customer is a customer is a customer
---
---
You can book an entertaining talk to enrich your corporate convention, leadership conference and management seminar. We provide attractive rates and reduced conditions for those who work not-for-profit and want to improve the world.